SLVRSPN – Part 2 of 3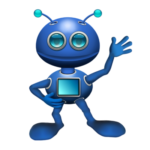 Learn How to Make Money Online The Right Way
IDENTIFYING YOUR AUDIENCE
STEP 6: Uncovering Your Strengths Correctly
In this video, you learn how to uncover who you are on a deep level by asking the right series of questions
This opens up the answer to the question of where you can be the most effective with the least amount of effort.
STEP 7: Niche DEEP Drive: Finding Your Audience
In this video, you learn to identify EXACTLY where your audience is located as we start moving into the preliminary stages of how to direct traffic towards you making sales to your particular audience.
First, learn to find them!
STEP 8: Finding PAIN And Your Audience Avatar
In this video, you learn to identify what it is that makes people actually buy products
PAIN
You learn how to identify the strongest pain points in your niche and how you can therefore better and more easily make sales to cater to those pain points.