Hi and Welcome to your informational Affiliate Resources and Toolbox site.
Bienvenid@s
In today´s digital era there are various ways you can earn money online.
The secret is to build an online home business based on several passive income channels, and not only one.
One of the growing marketing industries is affiliate marketing whereby a retailer pays YOU a commission for sales generated through promotion of products in your blog.
THE WORLD
Statistics show that in this new decade more than 4 billion people are using internet worldwide, meaning that many people rely on internet to do their shopping, look for information or simply watch videos and entertainment online.
YOU
Every human being is knowledgeable about one product or another or has had some experience doing things that are
of interest to others. Sharing this knowledge online through a blog or website, writing relevant and good quality content, can make you become an authority in your specialised area, and people will soon start following you. This will make you gain traffic which in turn helps you get positioned on the 1st pages of the major search engines; that is, Google, Yahoo and Bing.
THE CUSTOMER
Many people are looking for genuine information about products and services they can buy, reliable sources of information about their interests in the day to day life, as well as means of connecting with others and share experiences through social media.
Affiliate Resources & Tools,
is created with the intention of sharing information and reviews about the required tools to build up your successful blog, using programs and tools that will ease your work and help you become a Pro; then you can reach out to your audience out there and be successful with your online business.
Let´s do this together. I have learned about blogging and affiliate marketing through professionals in this field. Join me at Wealthy Affiliate by signing up here and YOU will be able to access the FREE STARTER COURSE and start your OWN online business, just like I did.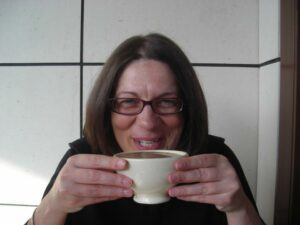 Marisa
www.affiliateresourcesandtools.com