If you are tired of spending hours researching and writing content for your blog and you cannot hire a writer to write content for you, then this product is for you. In this Passive Income Reviews PLR review, you will find information about the product, what type of content, and if it is worth the money.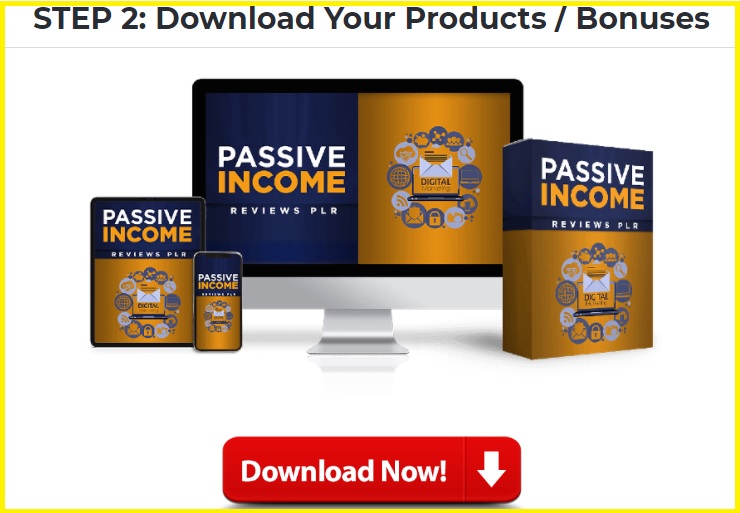 If you are a digital marketer, you know that writing good quality content for your readers is essential, so they stay on your page, read the article, click on your links, and make a purchase.
Reviews are the best content you can have on your blog, as the person reading a review is a potential buyer.
The content must be high quality, giving useful information about the tools and services other marketers are needing to run their online business efficiently.
What if you don´t have to write the content, or hire a writer to do it for you? That is what Passive Income Reviews PLR is about.
What is PLR
New to PLR?
PLR stands for Private Label Rights, and you will be given the license to use the content as your own, without having to give credit to the author.
Disclosure: This post contains affiliate links. For more information please see my disclosure here
What is Passive Income Reviews PLR
Passive Income Reviews PLR is a newly launched product by Arun Chandran (an expert in PLR, known for writing well-researched, high quality PLR content).
It is a bundle of 50 hottest reviews of the most sought-after digital tools by affiliate marketers. These are the products and services one requires to be successful in an online business.
The bundle you receive when you sign up is a zip file that contains all 50 reviews. It includes the following popular products:
Autoresponders like AWeber
Domain Registrars like Namecheap
Keyword Research Tools and Tracking like SEMrush
Learning Management Systems like Teachable
Marketplaces like Udemy
Page Builders & Funnel Builders like ClickFunnels
Tools and Resources like Camtasia
Web Hosting like SiteGround
WordPress Themes like Elegant Themes
You also get a file with all the links to the affiliate program for each product. so you don't even have to look for them. You simply have to sign up with each and every one of the programs.
The articles have an average of 900 words each. They are well written with an introduction, pros, and cons, and giving reasons for why you should get the product.
How Can You Make Use of Passive Income Reviews PLR?
If you have a look at the above list of reviews you notice they are popular products commonly used in the digital marketing business.
You may be using a few of them yourself in your online business. So you know they are useful to an affiliate marketer.
But have you written about them and reviewed the products to promote in your blog and make affiliate sales?
If not, you need to start today.
Ways you can use this material
Use the content to create articles for your blog. It is advisable to change it a little bit to make it unique and your own, rebrand and personalize it. Add graphics, change titles, rewrite some phrases in your own words etc.
Repurpose it in social media
Make YouTube videos
Make Podcasts
Use information to answer questions on Quora and Reddit
Make an e-course and sell it
Pricing
During the launch period, the price increases gradually with every sale to a maximum of 27$ which will again increase to 77$ (still a good price for what you get) when the launch ends on 31 October 2021. This is a one-time payment.
At the time of writing, the price for the Passive Income Reviews PLR is 22$.
There is no money-back guarantee.
| | |
| --- | --- |
| Passive Income Reviews PLR | 27$ max |
| UPSELLS | |
| Passive Income Lead Magnets | 27$ |
| Passive Income Promo PLR Articles | 15.23$ |
Now let's do the math. If you hire a writer it will cost you between 20-40$ to write one of these articles well researched with detailed pros and cons of the product.
If you purchase this bundle at the maximum price during the launch (ending 31oct) which is 27$, each article will be costing you 27/50 = 0.54cents per article. That is ridiculously cheap and good value for money. It is even worth not wasting your time doing the research and writing all this yourself.
If you hurry and purchase it now you may get it even cheaper.
Conclusion
If you are struggling to write content, this bundle is a must.
It includes brand new reviews of the hottest digital marketing tools and services used in the online marketing business. They are evergreen products that marketers will always need.
Most offer a recurring income for affiliate marketers.
In my opinion, it is not only high quality content, these are the best reviews you can have on your blog or on your video channel to make money online.
So…
Do you want to convert your readers into buyers and start earning affiliate commissions, or even better, recurring commissions?
Go grab this bundle offered at a ridiculously low price, and before the price goes up.
Case Study – Repurposing Content
Let´s assume the following is one of the PLR content.
Ideally, you do not publish the same content on your blog or website. You either rewrite it in your own words or use some of the content to create a video on YouTube or a Pinterest Pin.
And here´s an example. All I did is create a video on Canva using the subheadings information from the article.
I hope this gives you an idea of how easy it is to repurpose content using PLR material.