UPDATE:
PuzzleWiz is now to be found within the BookBolt Studio. You can access it by signing up to BookBolt, then clicking Create and selecting the BookBolt Designer. PuzzleWiz no longer exists.
OR
Hit the red button that says, Try the BookBolt Studio if it´s your first time logging into the Studio.
In this PuzzleWiz review, I will show you how to use the puzzle generator called PuzzleWiz to create a puzzle book the easy way. I will also walk you through the process of selecting a niche keyword, and creating a puzzle book (interior and cover) using Book Bolt.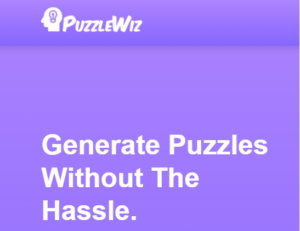 If this is something you would like to learn, keep on reading.
So
What is PuzzleWiz?
You may have heard of Book Bolt but not PuzzleWiz.
PuzzleWiz is owned by Book Bolt.
PuzzleWiz is a software that allows you to generate the most comprehensive number of puzzles and activity books on one platform. Although you may have considered making your own puzzles manually (which of course you can), it does take a hell of a lot of time to plan and create.
Therefore, for most puzzle creators, it is a must to have a puzzle generator to create activities and puzzle books.
In PuzzleWiz, you can create the following puzzles:
Sudoku
Crossword
Word Search
Cryptogram
Word Scramble
Missing Vowel
Maze
Kakuro
Connect the Dots
Nurikabe
Hangman
Mine finder
Change a colored image to grayscale, and
Change an image to an outline
If you are a puzzle lover, you may wish to get PuzzleWiz and print your own digital puzzles.
And if you are a self-publisher this is a tool you might want to have.
You can also create an online business selling digital puzzles on Etsy and other marketplaces like Gumroad and Fiverr.
The 3 ways to be successful in self-publishing on KDP are:
Writing high content high-quality in-demand books that sell
Making puzzle and activity books that are in high demand all year round
Having a big range of no and low-content books (2000-4000) in various niches using long-tail keywords
In the following PuzzleWiz tutorial, I will guide you on how to easily create a Maze puzzle book on PuzzleWiz.
So let´s get started.
Creating A Maze Puzzle Book in PuzzleWiz
After you log into PuzzleWiz using your email and password you will be taken to the PuzzleWiz dashboard, which looks like this: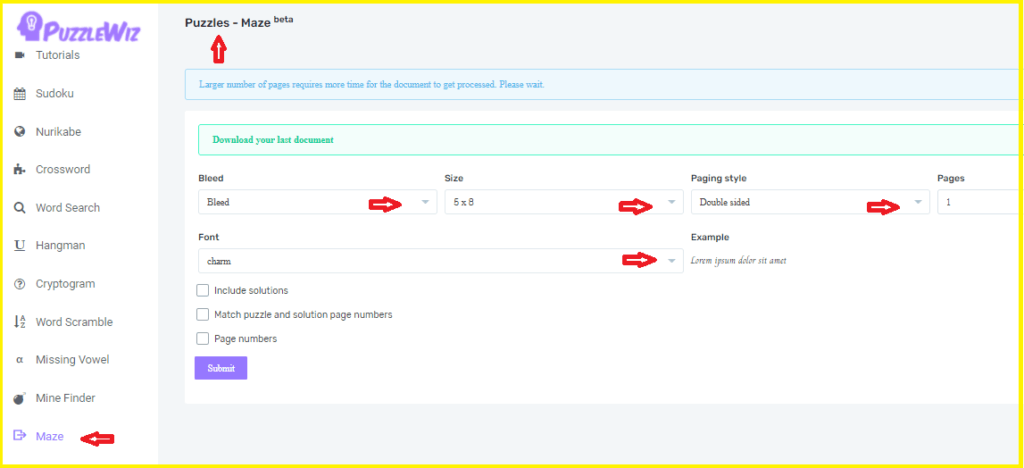 Now let me explain how easy it is to create a maze puzzle interior. Marked in red arrows in the screenshot.
Step 1: Select Maze from the list on the left panel. It will show at the top when selected.
Step 2: Select bleed or no bleed. Most puzzles do not require ´bleed´ unless you want to add a frame or images to the puzzles.
Step 3: Select the size of your book. You have 3 choices (5×8, 6×9, and 8.5×11). The most common size for puzzle books is 8.5×11.
Step 4: Select double-sided unless you want your book to be single-sided.
Step 5: Select the number of pages.
Step 6: Check the buttons that you want: include solutions, match puzzle, and solution page numbers, and add page numbers.
Step 7: Click the Submit button and wait for the generator to make the puzzles for you. You will then get a message that says, Download Your Document. Click on this message and voila! your puzzles are ready.
Note: For other types of puzzles you can also select your favorite font. Mazes have nothing written on them so there´s no need to change the font.
Here is how the maze puzzle looks. The pdf bundle comes ready to upload on the KDP platform.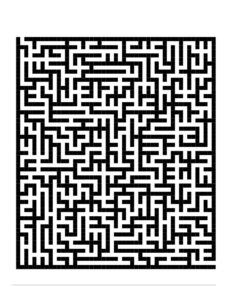 Selecting Keyword and Making the Book Cover Using Book Bolt
Finding keywords on Book Bolt
So far, you know you are going to create a maze puzzle book, but ideally, you select a sub-niche with less competition to rank easier.
When I enter Maze Puzzle Book in the Keyword search bar on Book Bolt I get the results shown in the screenshot below.
The Longtail keyword, Maze puzzle books for adults, has a search volume of 10200 on Amazon. So, it is a potential keyword to use for our maze puzzle book.
Searching Data on Amazon.com
To get this information I use the Self Publishing Titans SEO free tool chrome extension.
See the results circled in red in the screenshot below.
The keyword niche gives us a score of 53 which is good.
The average BSR (Best Sellers Rank) is 284,300.
There are 12 books published by independent publishers on the 1st page.
The average price for this keyword is USD 8.36

Besides the above information, check if there are books with a low BSR on page 1. A low BSR means the books in this niche are selling. The lowest the better.
Also, check if there are books published this year to see if you have any possibility to rank or if the market is saturated with old published books.
So now you have the interior manuscript, and you found a good keyword. Next, you need to do a nice cover.
Making The Book Cover on Book Bolt
Let's make a cover on Book Bolt designer.
The beauty of Book Bolt cover designer is that before you access the platform you can enter the trim size of your cover, and the system will do the calculations for you.
I hear many people getting confused about how to calculate the exact cover size (with or without bleed, and adding the right margins).
Thus, this feature saves you time.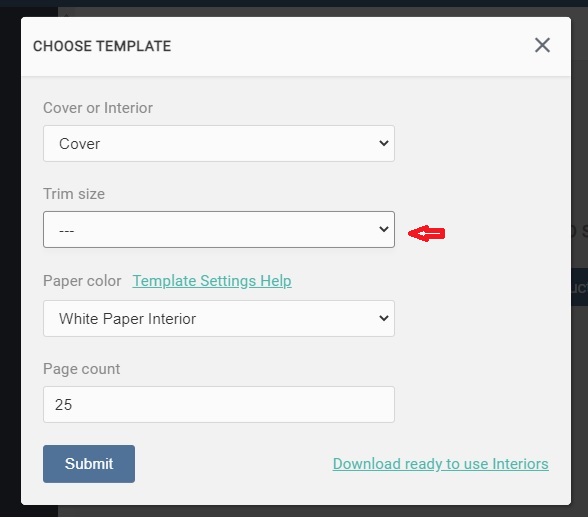 Select the size of the puzzle book which is 8.5×11 inches, and hit Submit. It will open the following setup.
Notice how the pink border reflects the size of the book and the margins are set for you.
So now all we need to do is use the functions shown on the toolbars at the top and on the left-hand side and design the cover.
Select a background color. I picked orange.
Add text. You can choose from a wide selection of fonts and you can upload your own fonts.
Use shapes available within. I used rectangle, circle, and arrow shapes.
Upload images of your own. I uploaded one of the mazes from the book. If your book is in pdf format you can use pdf2png.com to change the file to png format.
When ready download the file in pdf format ready to upload on KDP.
Notice around the words PUZZLE BOOKS FOR ADULTS there are 4 symbols. These will appear on each and every text, design, or image.
You can easily duplicate, delete, rotate or enlarge each and every design using these 4 symbols.

PuzzleWiz Pricing
PuzzleWiz costs USD 9.99 per month.
You will have unlimited downloads and interiors.
And you have a 3-day free trial.
OR
Sign Up to Book Bolt PRO for USD 15.99 using the 20% coupon discount below. For an extra USD 6, you can have access to all BookBolt features PLUS PuzzleWiz (a fantastic deal).
Conclusion
In this PuzzleWiz review, I explain what is PuzzleWiz and give you a list of all the different puzzles you can create.
I show you how to create a maze puzzle book in 7 easy steps using PuzzleWiz.
Then use Book Bolt to look for a low-competitive, high-demand keyword, along with data from Amazon.com
Finally, show you how simple it is to create a book cover using Book Bolt designer.
I hope you find the information easy to follow and that you can create many puzzles and activity books and make money online.
OR
| | | |
| --- | --- | --- |
| BookBolt Coupon Code: | marisa20 | Get 20% off |
Disclosure: This post contains affiliate links. For more information please see my disclosure here