Choosing the web hosting solution may be a little tricky if you can't tell one from another. Read to find out the key differences between Bluehost vs SiteGround, which is better?
Bluehost and Siteground are two of the most prominent web hosting solutions in the market. While they both offer incredible platforms to host your business sites and blogs, there are some differences in their key features.
Can't decide which web hosting service to get?
We have compared Bluehost vs Siteground in an effort to help you understand what each of them has to offer.
Disclosure: This post contains affiliate links. For more information please see my disclosure here
What is Bluehost?
A large web hosting provider, Bluehost was founded in 2003, in Utah and came to be known as one of the reliable services in the industry. Their offerings are affordable – the cheapest plan being only $2.75 per month, which makes them all the more appealing to the customers. Bluehost is one of the few services that have been endorsed by WordPress itself.
Their hosting packages come with unmetered bandwidth and free SSL certificates. And for only a few dollars a month, you can access an unlimited domain. Bluehost offers much flexibility in their payment procedure as you can choose to be billed weekly, monthly, or annually.
---
What is Siteground?
Founded in 2004, right after Bluehost entered the market, Siteground is a gem of the web hosting industry. The company has come a long way since its inception, now powering more than 1.7 million domains across the world. It still remains private ownership and the hosting provider specially caters to the needs of small businesses and startups.
Web hosting begins its basic plan with $3.95 per month. You can always update as your business keeps growing. The fast clouding hosting offers auto-scaling to help businesses thrive better. It has data centres across North America, Asia, and Europe, which makes hosting rather fast and secure.
---
Bluehost vs Siteground
Pricing Plans
The first tier price plan for Bluehost costs only $2.95 per month, whereas Siteground begins at $3.95 per month. As the initial terms expire, Bluehost's Basic plan increases to $7.99 per month. In the case of Siteground, it becomes $11.95 per month.
The second tier plan for Bluehost is $5.95 before the initial term expires and increases to $10.99 afterwards. As for Siteground, the price is $5.95 before the initial term expires and increases to $19.95 after the term.
So clearly, Bluehost offers cheaper plans that are more beginner-friendly than SiteGround. They both offer 30 days money-back guarantee and will refund you if you're not impressed by their service.
Moreover, Bluehost offers a free domain name for a year after signup. But such is not the case for Siteground. It doesn't offer a free domain name for a year.
On the other hand, Siteground offers free transfer and migration with its GoGeek and GrowBig plans. But it's a luxury you'll have to purchase if you register to Bluehost. To migrate up to 5 sites from your previous hosting provider, you will have to count $149.99.
Both Bluehost and Siteground offer exceptional website-building tools. You can build your own website using the drag-and-drop features of the websites. The process does not entail any coding. You don't even have to be a designer to build a seamless and attractive website.
Siteground uses the built-in tool Weebly as the site builder. As for Bluehost, you can choose Weebly or pick one from the Mojo Marketplace.
Speed and Uptime
Siteground integrates Solid State Drives (SSDs) on all its plans. Solid State Drives help run a site much faster in contrast to traditional HDD. It is now considered the market standard. However, in the case of Bluehost, SSD is offered only with WordPress and VPS plans.
The speed and uptime of a hosting provider largely depend on how close you are located to data centres. While Bluehost does not disclose the locations of its data centres, it is known that they have 23 data centres across the US, China, Europe, and India. In contrast, Siteground only has 5 data centres across 3 continents. Upon registration, you will get to pick one that is closest to you.
They both offer a delivery network that is powered by Cloudflare. This increases the service of both Bluehost and Siteground.
Security
We have to say, we were more convinced with the security plan of Siteground. You're about to find out why.
Siteground offers free backups at the end of every day, which saves you from any potential threat of losing large data pools to malware. On the other hand, Bluehost has limitations on its daily backup plans as suggested on the company's terms and conditions. Bluehost does not provide an assurance that your site's data will be secured and asks users to use backup add-ons. This, of course, entails more fees.
Moreover, Siteground offers three layers of SSL certification, two of which come free with every Siteground account. SSL certificates are like a digital visa that allows sites to transmit their data through a secured network. In contrast, Bluehost only provides a free SSL certificate on its shared web hosting plans. However, Bluehost offers standard web protection for only a couple of dollars, which works pretty decently.
Customer Support
You can access customer support of both of these web hosting plans via tickets, chats, and phones. And both Bluehost and Siteground respond to your approach almost instantly. Their customer support is available 24/7 throughout the year. You can expect help with account management, tech support, and sales from the customer support rep.
---
Conclusion
While there are no clear winners or losers between these competitors, they both have their fields of expertise. Bluehost offers great performance for a much cheaper price than Siteground whereas Siteground ensures much more powerful security for your website. If you are a beginner with not that huge of a budget at your disposal, we suggest that you opt for Bluehost. However, if you own a small or mid-sized business that is gaining scale and generating larger traffic, you may consider going for SiteGround.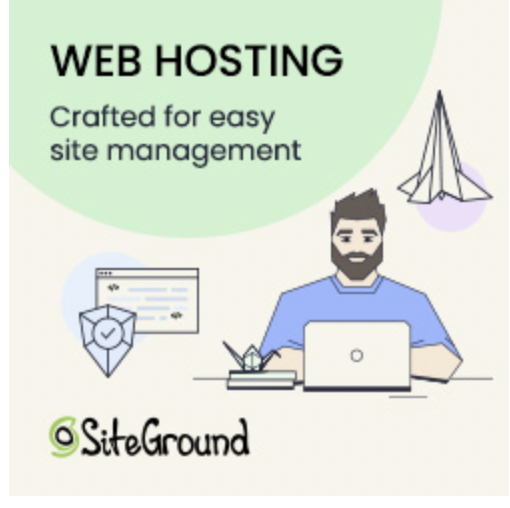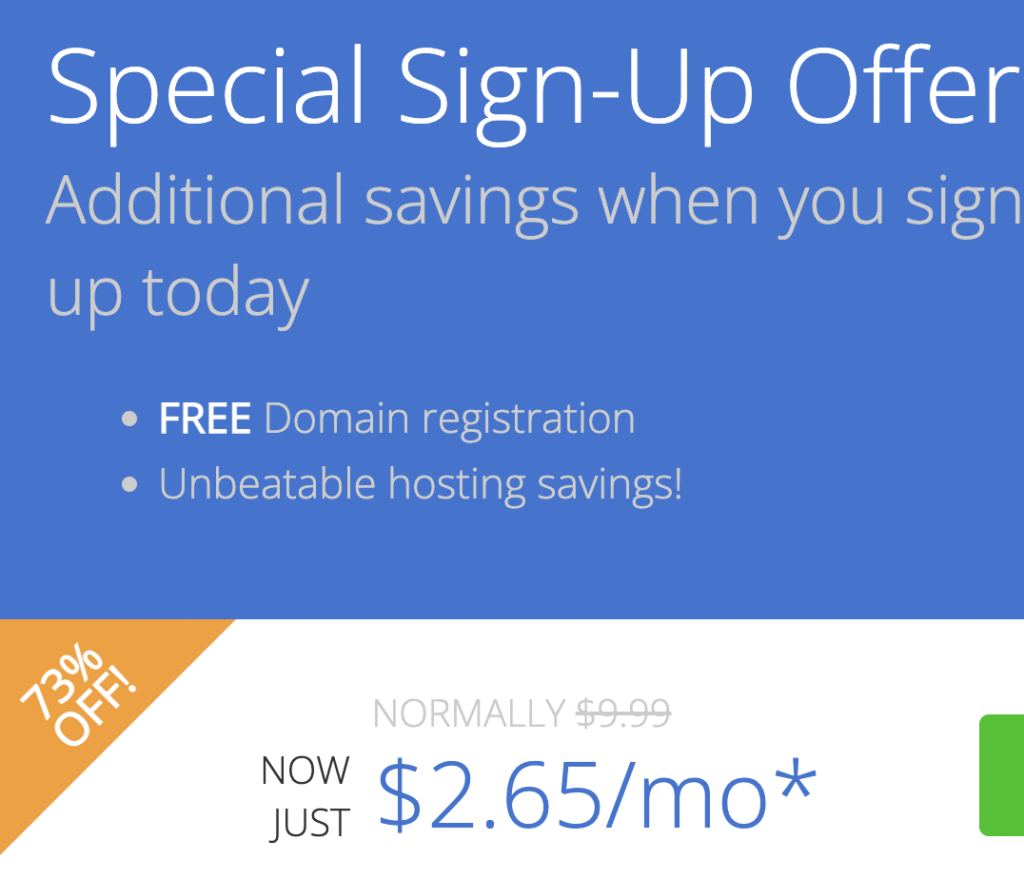 Tip: Hover your mouse over the browser on your screen, as if you are leaving the page, and you will get the special offer with Bluehost.