The household and nutrition industry is exploding and with it is growing people's concerns over their claims. Do Youngevity products work? Learn about Youngevity here and have your concerns addressed.
Health supplement companies receive a lot of skepticism, and Youngevity is no exception. The company has already created a significant footprint across the nutrition MLM industry, and it looks like they are here to stay. Having done thorough research on this multi-level marketing, we have prepared this Youngevity review to offer you useful insight into its story, philosophy, and line of products.
Who is Youngevity?
Youngevity was founded in 1997 by Dr. Joel Wallach and has been manufacturing and distributing health supplements, spa and beauty products, and essential oils ever since. They also offer home and business services including internet and phone service, and road assistance. With the core philosophy to offer people longer living, the company has dedicated itself to enhancing the well-being of its customers through its products. Besides, the company has launched a movement that encourages people to pursue better health.
Read this article if you wish to learn more about ways to keep young and healthy naturally.
Founder Joel Wallach is a pioneer in nutritional research and is known worldwide for discovering 90 essential nutrients. He is popular as the "Mineral Doctor." This also gave the company an opportunity for a catchy slogan, "90 for Life".
Like all multi-level marketing programs, Youngevity offers business opportunities along with its products and services. While the products are secondary to enticing business opportunities for most MLMs, in the case of Youngevity, it is not easy to separate the two.
Now you may be wondering how the process works. It's rather simple; you will purchase products at a member's discount rate and then sell them as a distributor. You can work independently or build an institution where other distributors will work along with you. They will earn commissions and bonuses from respective sales.
The company will provide you with effective training so that you can thrive in your venture while following its business model and ethics. You will also get to work with an established channel of distributors around the world. By leveraging the brand name, you are likely to plug into the already-established marketing system of Youngevity. This will definitely give you a jump start in your business.
Youngevity Product Line
Youngevity offers six retail categories for its customers to choose from. They include: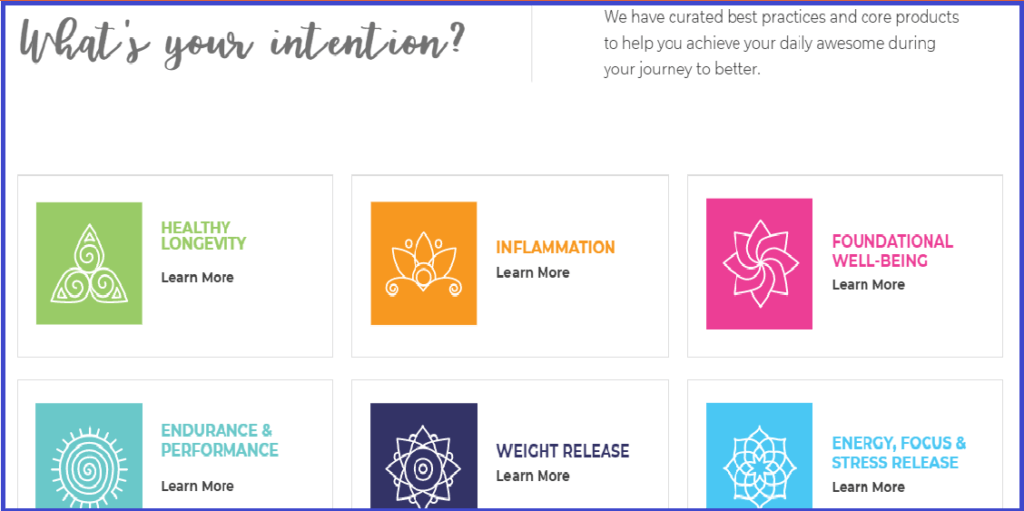 Health and Nutrition
The founder of Youngevity discovered 90 essential nutrients that gained immense popularity across the world for effective results. Besides their own products, the company now hosts health and nutrition supplements from 25 other brands as well, offering a wide range of options to customers.
Food and Beverage
Youngevity offers natural and responsibly sourced food and beverages including coffee, shakes, bars, and spices from a variety of brands.
Spa and Beauty
With the company motto – defying age – in mind, spa and beauty products are made of top-quality ingredients to ensure that customers' peace of mind goes beyond skin deep. Hosting a line of cosmetics, makeup, and skincare products, Youngevity has become a landmark in the industry.
Fashion
The company has dedicated itself to putting together fashion pieces that make users feel younger and more energetic immediately after use, and, from the looks of it, they have been quite successful so far. From jewelry to apparel and handbags, Youngevity offers fashion products of superior quality.
Home and Family
A healthy home translates to a healthy life – with this belief in mind, Youngevity has been offering cleaning and gardening products as well as pet care necessities to ensure that you are taking good care of your family.
Services
Youngevity, in partnership with five other brands, has been providing essential services like small business loans, cloud services, road assistance, and more.
Among all the categories, the company is best known for its wellness products. They are rich in bioactive ingredients, offering essential nutrients to cater to customers' specific needs.
Moreover, the company offers enticing business opportunities. It will cost you $30 to get started with their welcome pack (then it´s $49,95 annually). But that does not include company products. You will have to count something between $115 to $500 to sign up for their basic start-up packs.
Who is Youngevity for?
The company offers legitimate products that are beneficial for your health and home. With over 1,000 products including nutritional supplements, coffee, cosmetics, and household care, Youngevity claims to ensure a longer life for its customers. Their health claims are backed by an overwhelming number of positive reviews from customers. So, if you are someone who craves a healthy balance of body and mind, and are willing to convert to products made of natural and plant-based ingredients, Youngevity is for you.
As far as Youngevity's business opportunities are concerned, you can earn as much as 30% on retail sales by hosting the massive product line of the company. On top of that, for every four distributors who sign up with your reference, you will get a bonus of $100.
Watch the following video to find out how you can change your life for the better.
Legal Rating
Youngevity has been publicly listed as a global company for over 20 years now and is a stable and fast-growing company that owns a state-of-the-art facility in California. With over 25,000 distributors worldwide and a huge international presence, Youngevity has an A+ BBB rating.
Pros of Youngevity
The company has a large community that supports each other and will help you thrive
The company has an established supply and distribution channel; your business will already be a step ahead
Cons of Youngevity
There are hidden charges in some of the services and opportunities offered by the company
There have been some complaints about slow customer service and delayed refunds
Conclusion
Youngevity has proved to be one of the most sustainable health and nutrition MLM companies with a massive line of products and a huge global presence. Not only that, but they have also curated incredibly healthy practices in their production process which wins them additional points. We have tried to offer you an unbiased insight into the company in this Youngevity review. We hope you have found the information you were looking for.
Health Supplements
9.0/10
Pros
Large Community for Support
Established Supply & Distribution Channel
You Can Make As Much Money As You Decide To Make
Cons
Some Services and Opportunities Offered are not Clear
Slow Customer Service and Delayed Refunds