Whether you are offering a service or looking for one, outsourcing platforms have a lot in stock for you. We will consider and compare two of the top outsourcing marketplaces for you – Fiverr vs Upwork, so you can choose the right one.
In the wake of advanced communication technology, outsourcing has turned into a booming marketplace with many people trading services remotely.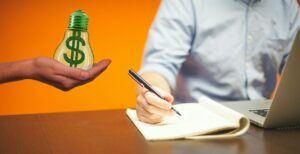 What are the Services you can find?
On these platforms employees who are offering talents like virtual assistance, graphic designing, web designing, voice-over, financial analysis, data entrance, and so much more, meet employers who are looking for some extra help for their business.
Two of the leading outsourcing platforms are Fiverr and Upwork. While they have many differences, both of them offer talented freelancers and employers looking to add talents to their team.
Without further ado, let's dive into the comparison
Fiverr vs Upwork
---
Fiverr
With almost 36 million visitors and over 1 million transactions each month, Fiverr offers all kinds of gigs. What makes Fiverr stand out is that on this platform, the employers look at what the freelancers have to offer and then ask for their service, instead of posting about a job and waiting for applications.
How do employers meet freelancers on Fiverr?
Fiverr is known to offer a diverse skill sets and robust talents.
If you are a freelancer, you can outline the services that you are offering in detail for $5. Moreover, you can offer premium packages for higher prices. This allows you to outline the exact terms of your service, helping you match with the interested buyers.
On the other hand, if you are an employer, upon signing up for a Fiverr account you are met with a very organized website where jobs are sorted into categories, like Video & Animation, Graphics & Design, Digital Marketing, Fun & Lifestyle, and so on. There are several subcategories for more specifications. You can choose any as per your business' requirements.
Even if this doesn't seem good enough, Fiverr offers other ways for you to refine the results. You can sort based on what kind of gig you are looking for, price range, language, delivery time, even gender. Each time you look for freelancers, you can filter the results are per requirement.
You can hire the freelancer of your choosing for only $5. You can also find freelancers on Fiverr who would be willing to add extra services with an additional price. This platform allows for negotiation among buyers and sellers.
With a large population of freelancers offering a variety of talents, it shouldn't be difficult to find a good freelancer for your job.
Pros of Fiverr
Easy setup. No skills test is required. It is up to the marketplace to decide whether your gigs are worth it or not.
Low-cost assessment. If you are a buyer, you can hire at a minimal cost. Even if the service doesn't live up to the mark, you won't have to incur much loss.
Great for micro-gigs and tasks.
Offers a significant user base.
Cons of Fiverr
Not suitable for long-term projects.
Slow payment process.
Quality can fluctuate dramatically
---
Upwork
Odesk and Elance merged to form Upwork in 2013. With nearly 35 million monthly visitors and 3 million jobs posted annually, Upwork focuses on in-demand skill sets for the most part. The hiring process in this platform is client-based; that is clients post about a job, and when freelancers approach them they choose from the applicants.
Employer Setup
Upon signing up, Upwork offers a training module that would help first-time employers with tips and advice on how to find the right employee.
You would need to associate a payment method with your account before hiring help. Upwork demands 3% of every payment you make, as the processing and administration fee. That would be all the fees that you need to count for basic packages. However, if you are in the market with large projects that would require mass hiring, you should take a look at other fees option available at the Upwork Website.
Upon the easy setup, you can look for employees for your business from the huge service pool at Upwork.
Freelancer Setup
Upwork only offers a limited set of skills. Before signing up, you have to make sure that Upwork offers the gigs you provide. Upwork offers commonly needed services, like customer service, graphic designing, content writing, software development, and more. These of course breakdown in subcategories, providing plenty of freelancing opportunities.
Upwork has a straightforward sign up process. However, if you are applying to a saturated field (for example, content writing), you might need to pass some tests before getting approved on the site.
Freelancers then set a rate and bid according to the projects or by hours, as preferable.
Pros of Upwork
Upwork is suitable for bigger, long-term project assignments.
Buyers can post a straightforward job outline and expect applicants to abide by it.
Significant user base.
Cons of Upwork
Competitive marketplace, often hard to find a job for beginners.
Limited customer service help.
Clunky dashboard for posting jobs.
Conclusion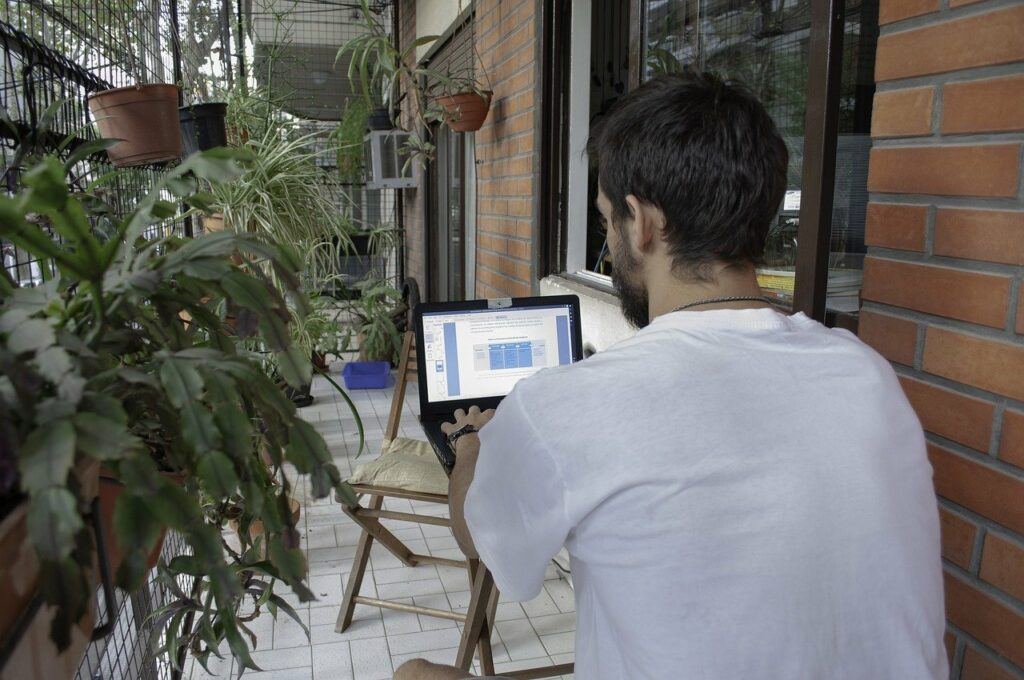 While you have several options to post and find remote jobs, these two platforms offer great service and quality. Depending on what your requirements are, you can choose any of these two platforms.
If you are a skilled freelancer, or even if you have any unconventional gigs that you'd like to offer, Fiverr would be the best option for you. However, if you are in the market for long-term projects or high-quality freelancers, you should definitely sign up in Upwork.
Have you thought of offering your services as a freelancer or perhaps outsource your work and get some help? Let us know in the comments below if you have any experience with any of the above mentioned platforms.
---
New to e-commerce? Get more information on how to create a blog and how to start off or step up in affiliate marketing.
---
Disclosure: This post contains affiliate links. For more information please see my disclosure here