Are you looking to stay on top of everything related to Affiliate Marketing? You should try out one of these best magazines for affiliates!
The world of affiliate marketing is changing every day. As the world keeps evolving, we also have to try to keep up with it. And to stay on top of the game, you need to be searching for more and more knowledge. Any news about the top-notch improvements of the modern marketing age is going to help you out in this regard.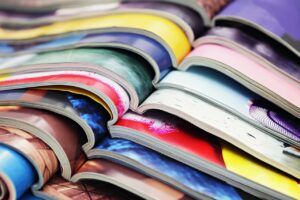 The next big thing always needs to be on your radar, and a marketing affiliate magazine will help you with just that. The magazines will allow you to learn about the leading influencers in the affiliate industry. They will provide you with the strategic analyses of affiliate marketing and keep you up to date with the trends.
Why You Should Read An Affiliate Marketing Magazine?
If you aren't new to the game, you should know by now that the industry is filled with thousands of blogs and websites. There are also many communities on Facebook and similar social media platforms for your daily affiliate marketing needs. But when it comes to magazines, there are only a few.
These magazines focus on affiliate marketing or other businesses that discuss affiliate marketing. The magazines provide in-depth knowledge on
how-to guides
the new trends in the industry
strategy papers
some popular tools for affiliate marketing and,
pretty many covers all your affiliate marketing needs.
So, what are you waiting for? Check out five of the best affiliate marketing magazines you should consider below:
#5. Pages SEO Magazine
The first one on the list is Pages. This is a pretty well-known SEO magazine and it has quite the fan base. Pages have been able to stay on top of the game by introducing the readers to the up and coming SEO trends. It is definitely a niche magazine related to affiliate marketing which used search engine optimization for the generation of traffic. This helps you understand the ways in which you can acquire affiliate commissions too
Features: Affiliate marketing and SEO don't always go hand in hand, and not everyone who is into the affiliate marketing business is into search engine marketing. But when it comes to the people who do use SEM, this one is a worthy periodical. This magazine is also perfect for those who are new to the affiliate marketing world. The magazine is available in both digital and print and, if you live in the USA, Canada, or the U.K. you don't even have to pay for shipping for the print version.
#4. SiGMA Magazine
SiGMA is one of those magazines that are not fully focused on affiliate marketing but does touch up on the subject quite a bit. SiGMA covers tons of articles that relate to the affiliate programs and is a must-read for the affiliate marketing enthusiasts. SiGMA claims that, in these times, where technology and use of data have revolutionized the entire playing field, marketers are still the key players.
Features: SiGMA includes its iGaming roadshows and startup pitches in the magazines. The latest news of their iGaming industry and the affiliate marketing industry is mentioned quite a lot in their articles. It also focuses on capturing the crowds with the best affiliate marketing tools as the professionals. It is overall a worthy read if you are working in the affiliate industry. This is available in both digital and print versions.
#3. iGB Affiliate Magazine
This is another iGaming focused magazine. The name iGB elaborates into iGaming Business, so you can tell how much this focuses on the iGaming industry. This is quite a popular magazine that has been in the business for a decade and is still going strong. The company also continues to run its usual affiliate marketing conferences.
Features: The magazine features everything you need to know about iGaming and affiliate marketing and the articles mostly cover these topics. They cover the topics of their affiliate marketing conferences and include their most famous London Affiliate Conference. The contents of these conferences are for the affiliate aspirants to learn more.
This magazine comes out with six issues in a year and is available in both digital and print. You can actually get the print copy for free if you just register to get one in the mail.
#2. Commission Magazine
This is one of the newest in the game and this one has taken the readers by storm. If you are a marketing and overall business enthusiast, this is a must-get magazine for you. The magazine started back in February of last year and it is doing quite well. The readers seem to love the articles; they can't get enough of it.
Features: The magazine features all your affiliate needs. The articles allow you to stay up to date with the modern trends and tools for affiliate marketing. The magazine also covers many topics for business and entrepreneurship. Search engine optimization or SEO is also a pretty widely discussed topic in Commission Magazine.
#1. FeedFront Magazine
Number one on the list is everyone's favorite, FeedFront. This has been around for quite a long time, and for a good reason. With over twelve years in the affiliate marketing magazine business, it is still going strong. This is a periodical that is published four times a year, and every global affiliate marketing conferences get an issue.
Features: FeedFront is filled with numerous affiliates and their managers. People in the marketing industry who have been quite successful have their own articles on the magazine. You will be able to get insights on the latest trends and marketing analyses that will help you in your affiliate marketing needs. The website will provide you with the digital version of the magazine.
Final words
Although there are tons of blogs and websites for you to get enough knowledge about affiliate marketing, magazines are only a few. And they bring out the best news and trends of the industry for the readers. So try out any one of these magazines to get your in-depth insights into the affiliate world.
Do you read magazines? It will be interesting to know which magazine is your favourite and why. Let us know in the comments below.
---
New to e-commerce? Get more information on how to create a blog and how to start off or step up in affiliate marketing.
---
Disclosure: This post contains affiliate links. For more information please see my disclosure here