If you are in the online business of any sort and you are creating designs, you may have heard of Placeit. So what is Placeit.net? In this article, I will tell you about it and show you how you can make mockups and logos for your business or brand fast.
What is Placeit.net
Placeit.net is a suite of smart tools where you can create awesome logos, mockups, good quality designs, and videos in a matter of minutes.
Perhaps Placeit.net is most popular for the number of mockups. Some mockups are free.
There is an array of templates you can choose from, then drag, drop, change color, add or remove text, change fonts, resize and download.
It is as simple as that.
Placeit.net can play a big role when creating marketing material for your business or brand.
Read on to find out how.
Is Placeit.net Safe
Yes, Placeit.net is safe to use on your PC and even on your phone. The interface works perfectly on both.
Is Placeit.net Free
You can access some of the designs for FREE. They are marked usually marked as FREE.
However, if you want to be able to access all designs, mockups, and templates, you need to pay the subscription (monthly or yearly, see below rates) or purchase a single design.
How Does Placeit.net Work
Log into your account with an email and password.
Use the search bar and type what you are looking for. This could be a mockup, logo, design template, or your niche.
OR
Use the drop-down menu to select from the list of Mockups, Logos, Designs, Videos. Now they also have a new section dedicated to Gaming.
It is really that simple that anyone can manage it, even non-designers and non-tech people.
How To Create a Gaming Logo on Placeit.net
So let´s create a Space Gaming Logo.
Log in with your email and password.
From the top menu select Gaming, Space Logo.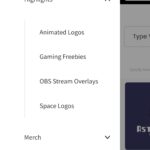 Select the template of your preference.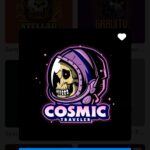 Enter your brand name and select a design from the graphics list.
Change the colors according to your brand.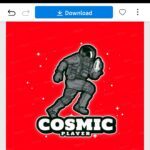 Download.
Congrats! Now you have your own logo.
How To Create A Mockup on Placeit.net
Log in with your email and password.
Got To the drop-down menu at the top bar and select Mockups
On the left-hand column select what you want the mockup for; coffee mug, hoodie, Instagram, etc.
The interface will display all the mockups available according to your selection.
Click on the one you pick and start editing.
Upload your image to insert it into the design.
Change the color of the product as you want to display it to your audience.
Add your logo or any text you want to add.
Download.
And you´re done. It will look like this.
What Else Can You Create on Placeit.net
The list is pretty long. I name a few important ones below:
Intros, Outros. Thumbnails and Endcards for YouTube
Instagram Stories and Posts
Animated Logos
Pinterest Pins
T-Shirt Designs
Business Cards, Flyers, and Posters
How Much Does Placeit.net Cost
You can purchase a single design or get a subscription.
The single designs vary in price and you can purchase them before downloading.
The unlimited subscription gives you access to all designs and templates. You can cancel your subscription at any time.
| Monthly | Yearly |
| --- | --- |
| $14.95 | $89.69 |
According to Placeit Terms of Policy, You can use any design for commercial use.
Alternative to Placeit.net
As regards mockups and designs, Canva is the alternative design tool I can think of. Canva does not have as many mockups as Placeit though. But you can use many designs on Canva for free.
Conclusion
In this article, I give you information about what is Placeit.net, how to create a logo and a mockup.
Placeit.net is a fantastic easy to use tool to make quick professional designs and mockups.
You can purchase a single design or get a subscription.
It is worth the money as you will get access to thousands of images, designs, mockups, and videos. The good thing about it is that you can edit each design to make it your own.
Use the crop and resize tool to have your design in different sizes for your business branding and social media. Images are optimized for the web so when you upload them on your website there won't be any issue with speed and loading time.
Go ahead and check out Placeit.net