Creative Fabrica is a platform where you can find beautiful graphics, fonts, and crafts at affordable prices. If you are looking for unique designs for your blog, brand, or print-on-demand business, then this Creative Fabrica review gives you all the information you need.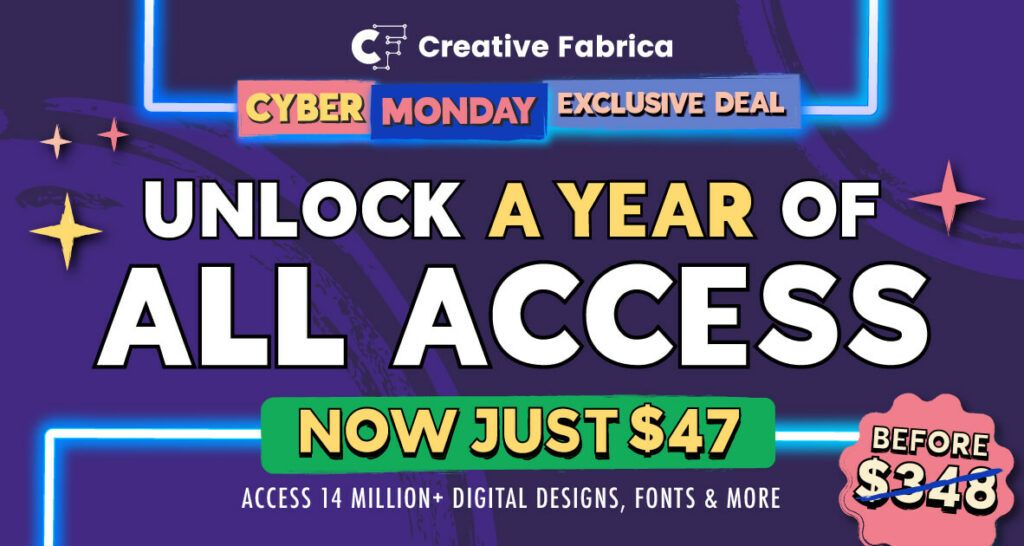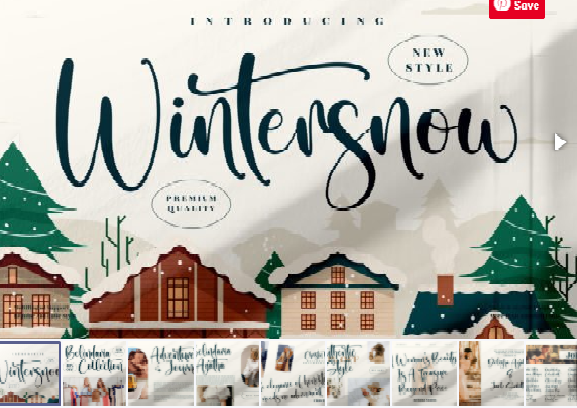 About Creative Fabrica
Creative Fabrica was created in Amsterdam, Holland, and has over 3 million products created by over 5 thousand designers.
The designs under the Crafts section are created by Creative Fabrica in-house designers, whereas the Graphics are created by independent designers.
If you are in the print-on-demand business, you have plenty of designs and fonts to choose from. You can also find niche ideas by browsing the site.
For those who are into the KDP (Kindle Direct Publishing) business, you can find ready-made interiors for your books on Creative Fabrica.
Most of the graphics you purchase come in various formats: JPEG, PNG, EPS, AI, etc. This is good value for money and gives you the possibility to use or edit the design in different design tools.
The files are downloaded as a zip file instantly after purchasing, and you can save them to your computer.
All downloads are also saved in your account on Creative Fabrica. You can retrieve and download them again anytime.
Creative Fabrica is a legitimate platform you can trust.
What is Print-On-Demand
Print-on-Demand is a type of online business where you create a digital design, and upload it on a product (mugs, t-shirts, books), that may be sold on different marketplaces like Merch by Amazon, Etsy, KDP (Kindle Direct Publishing), Redbubble, and so on.
When the customer purchases the product with your design, the marketplace will take care of printing and sending the product to the client, and you will receive a royalty.
It is a business model that you can start for free since most of the marketplaces do not charge fees to join or upload your design on the product.
Creative Fabrica Daily Gifts
Creative Fabrica Freebies
Creative Fabrica offers a selection of free fonts, crafts, and graphics for you to download on a daily basis. Awesome stuff, don't you think?
The freebies are available to everyone. Sign up to the platform by entering your name and email address, then download the free fonts or graphics. It is good practice to leave a note of thanks to the designers.
For the freebies alone, it's worth signing up to Creative Fabrica for free to receive notifications of all freebies and discounted products.
All free items come with a commercial license.
Creative Fabrica Discount Deals
You also get discounts on a selection of items daily.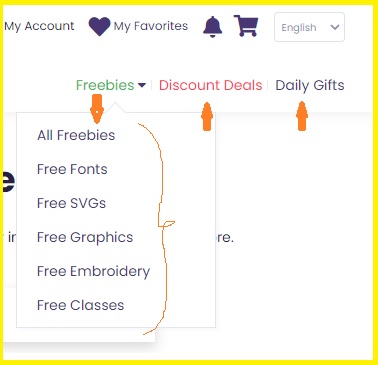 Creative Fabrica Subscription Plans
The subscription you select is also your license so go through the following to decide which plan is best for you.
One-Time Single Sales License
If you only need one or a few images every now and again, then this license would be ideal for you. Simply browse and select the image, font, or bundle you like, and purchase and download the item.
This is a one-time payment and the license is valid forever.
Read the Single Sales License Terms here
All Access Subscription
Is the Creative Fabrica subscription worth it?
Items are quite cheap, however, if you require a reasonable amount of imagery, then a subscription is recommended. It allows you to download all the images and fonts you like.
The All Access Subscription is the most flexible license you can have to access all Print-on-demand products.
You can use downloaded digital products under this subscription/license without making any changes. Do keep in mind that if you cancel your subscription you have to take down the designs or purchase a single-use license.
Basic Print-on-Demand License
Graphics that fall under this license have to be modified before usage.
Full Print on-Demand License
Downloaded images and fonts with full print-on-demand licenses may be used as they are, without any modification.
However, do keep in mind that other people are purchasing and downloading the same images. It is always best to create original work using your creativity and make some changes.
Also, read the Creative Fabrica Cancel subscription below as you must take down the designs when you cancel your subscription.
Legal Matters
To keep yourself out of illegal matters, make sure you read the Creative Fabrica Subscription licensing agreement.
Also, I suggest you make each design your own. Be creative and have fun making your designs:
add other elements to the design you downloaded
mix and match designs
add text
The following is an example of how you have to edit the design so you won´t violate Creative Fabrica rules.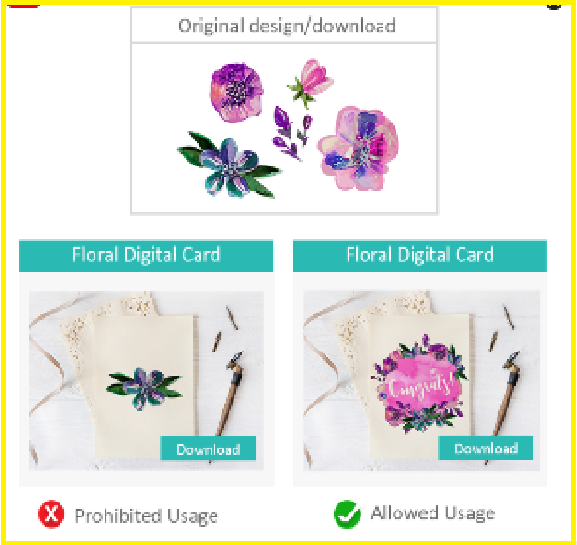 Method of Payment
You can pay by credit card or PayPal.
Creative Fabrica Cancel Subscription
If you no longer wish to pay the subscription, you have to make sure any imagery or fonts you have previously purchased under the Full Print-on-demand license are somehow edited.
Alternatively, you can
purchase the single-use license that allows you to continue using the design as is
take your product down
You may cancel your subscription anytime.
I also asked Creative Fabrica to clarify this for us and I quote:
When downloading our products under a subscription, you can use them as long as your subscription is active. After it expires, you will still be able to sell the products you have created while it was active, but you will not be able to modify them or create new ones. The only exception will be products you created with a Full POD license – those will need to be removed from your store as soon as you cancel your subscription.

Creative Fabrica
How Do People Rate Creative Fabrica
Conclusion
In this review, I give you information on the items you can find on Creative Fabrica, as well as details of the Creative Fabrica subscriptions and licenses.
If you have no design abilities and you are wondering where to find awesome high-quality designs, Creative Fabrica got you covered.
If you are looking for original fonts and unique graphics for personal or commercial use, this is the online marketplace for you.
I discovered Creative Fabrica when I was creating my first children´s picture book, and now I keep going back for more illustrations.
You can purchase individual items or subscribe for unlimited downloads. Some of the benefits of Creative Fabrica are:
high-quality images
affordable prices
discount deals to your email
freebies daily
commercial use
you can cancel anytime
Make sure you are updated with the licensing terms whenever you download designs and before using them for commercial purposes.
I hope you find the above useful. Enjoy browsing the beautiful designs and fonts on Creative Fabrica.
Once you discover it, you will love it.
Creative Fabrica was kind enough to offer a great deal for you guys.
Click on the yellow button to go to Creative Fabrica, and access all designs for a 1 USD offer for the first month. Plus a special discount on renewal every month.