Are you looking for the best affiliate networks to get some extra money in your pockets? This guide will help you understand how affiliate networks work and to find the perfect one to fulfill your purpose.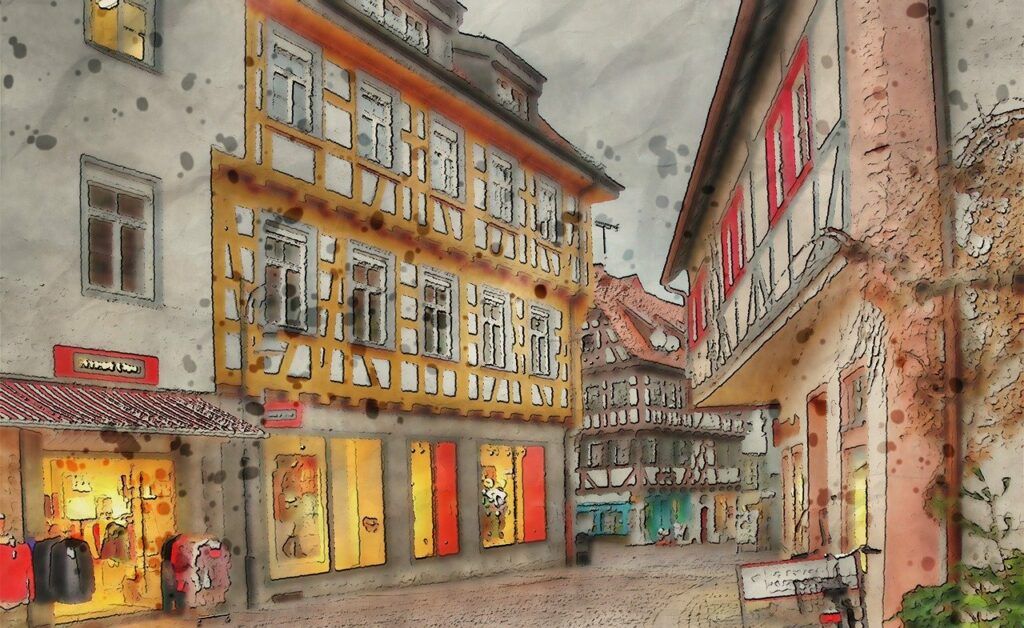 Affiliate networks are the intermediaries between the publishers who sell the products and the merchants who produce those products.
An affiliate network allows the publishers to find the affiliate programs that are best suited for their websites to generate income. It promotes the affiliate programs to all the publishers to help the sites of those affiliate programs in having exposure to a high number of audiences.
Even though publishers don't have to pay a single penny to join the affiliate networks, it's not free for the merchants. They'll have to pay setup fee as well as membership after joining the networks.
So, here are some of the best affiliate networks you can join if you are an affiliate marketer:
JVZoo
This affiliate network is one of the most known affiliate networks. The main reason behind that is that they pay the commission instantly to the PayPal accounts of the users. So, if you are someone who hates having to wait for months to get paid, this could be the best option for you.
JVZoo helps the sellers to promote, list, and sell the products easily. Affiliate marketers can easily find exciting products at suitable prices. To sign up to JZVoo, all you have to do is go to this link- http://www.jvzoo.com/, scroll down and look for the big button where it says "Sign up".
If you want to join as an affiliate marketer, there are multiple things that you need to know before signing up to this network. Such as:
1. If any buyer comes across a product using your affiliate link, this information will be kept as 'your referral'. You'll be paid every time the buyer purchases any product via the link.
2. As an affiliate marketer, you don't have to pay any money to use JZVoo.
3. The best way to monetize your efforts is not to promote unrelated products. JZVoo is the best place to find and promote the products that will interest your readers.
---
CJ (Commission Junction)
This affiliate network is one of the most popular affiliate networks among affiliate marketers. After signing up to this network, you'll have to complete the profile for the fast approval of any affiliate program thereafter. There are some general categories that you can click on to browse different affiliate programs. Several features of CJ distinguish it from other affiliate networks like ShareASale or Amazon Associates.
You can easily set up a CJ affiliate account. Google 'Sign up CJ affiliate', click on the first link that shows up on the screen and enter all the required information. After that, you will have to confirm your email address and fill up a form to create your CJ account. After you finish filling up and logging into the account, you can start your journey as a publisher.
---
CommissionSoup
CommissionSoup is the best place to market credit cards. It allows its users to use several unique features to earn maximum profit. Before you join CommisssionSoup, there are some things that you need to keep in mind-
You can't host any objectionable adult content
The site should not host any malware or spam.
Your website should not be under construction or poorly designed.
Unlike JZVoo, you will get paid every month, a minimum of $100.
So, if you want to monetize your website, this can be one of the best options for you. You can set up your account within only a few minutes. To do so, visit commissionsoup.com and click on the "affiliate enrollment" button on the top-right side of the website.
---
Whether you are a merchant or an affiliate, you can use this affiliate network to earn some easy money. It is popular among marketers in launching new affiliate programs.
To use ShareASale, the first thing you have to do is sign up. There is no threshold of viewers; you can start promoting your products even with a small audience.
Click on "Sign up for Free Account" on their homepage and then click on "I want to promote this Merchant on my website" for creating your account. One essential requirement for signing up is to have a website, or else you won't be able to create an account. After joining the network, the next thing you want to do is find merchants. So, go to the ShareASale page and click on "Search for Merchants", enter the merchant's name you are looking for, and then click on "Search".
To put banners on your blogs, click on the "Get a Banner/Link" button and the "Get links". And then you will see a list of banners and other options. Click on the "Get HTML Code" hyperlink text to get the banner you like.
---
FlexOffers
This one is one of the most popular as well as the largest affiliate networks. Yes, it may not offer unique features, but it is a quite solid and dependable network for both advertisers and publishers.
You need to have a website to join FlexOffers despite the type of promotional method that you use. If you are a publisher, click on "Advertisers" and choose the one that is suitable to promote to the audience. You can use blogging, video marketing, podcasting, and some other ways to promote your products.
There are two ways to earn money on Flexoffers- cost per lead and cost per sale. They have a menu on the "Advertisers" tab for you to choose the payment method that you like.
To get started as an advertiser is very easy. All you have to do is fill up the registration form. And to get started as a publisher, you will complete all the four steps of the registration process.
---
Conclusion
Whether you are a publisher or a merchant, affiliate networks are vital for you to earn money. Merchants may be benefited by using its various tools such as- tracking technology, payment processing, and so on. We hope our guide has helped you to have a basic idea about them. Look up the names we have mentioned to find out more!
---
New to e-commerce? Get more information on how to create a blog and how to start off or step up in affiliate marketing.
---
Disclosure: This post contains affiliate links. For more information please see my disclosure here
---