Do you want to make some easy money? Don't know how to? Here are 7 ideas on the best way to make money online!
Do you ever wish that you could be your boss, have your schedule, work from home, and, at the same time, make a handsome amount of money? A few years ago, this might have been a hard thing to wish for, but that's not the case anymore.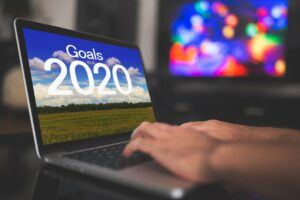 There are a lot of ways to make money online. There are so many options that you can be making money while pursuing your hobby. It's not just that there are a plethora of options available, but the market space is ready to be taken advantage of.
From e-commerce stores to hosting podcasts, anyone can make money online. All they need is the proper equipment and the will to stick to it. Make it your goal starting this year, 2020.
Here are some best ways you can make money online:
#1. Google Adsense
We are starting with the easiest one of them all. If you have a website or a blog, using Google Adsense can generate profit for you. The process is straightforward too. All you have to do is go to Google Adsense, and open up an account. Then Google will provide you with a code that you will paste on your website.
From there, you just sit and watch the revenue generate. After pasting the code, Google will track your page, place ads, and manage your earnings; you don't have to worry about its maintenance either.
How much you will earn depends on the traffic you get on your site. The higher number of traffic, the larger the revenue.
---
#2. Affiliate Marketing
Affiliate Marketing is related to those sponsor videos you see on YouTube (this is one example). What happens is that when you mention a brand or product in your blog or website, they give you a link. So, when someone buys that product or service through your link, you make money; very simple, isn't it?
Which brand or company you should work with depends on what you're blogging about. You should think about whom to partner with based on the content you put out. That way, you can write about products and brands within the realm of your blog and make money while you're at it.
Another great way to do affiliate marketing is to join an affiliate ad network. With an affiliate ad network, you can find significant numbers of affiliates under one roof. This way, you can try those out and find out which is the best for you.
If you have a blog post, this is a great way to make some profit.
---
#3. Consulting
Everybody loves to get expert opinions when they are about to make a decision or pursue something new. Both in our personal and professional life, we view expert advice in high regard. Because not only does it help us make the best decision, but it also gives us some insight as well.
So, if you're an expert at something, you can earn money by consulting. Just like in real life, there are many consulting firms online. Chances are, people will pay you for that expert opinion of yours. That's why you should join such a consulting firm, or you can have your website to do so.
A great way to advertise your skill and website/company is on Quora. In Quora, by answering questions, you can showcase your expertise and promote your company. This way, more people will be drawn to your website, asking for your expert opinion.
---
#4. Online Courses
Just like consulting, this is a great way to make money online in your area of expertise. These days, online learning sites are booming. The reason is that people can now learn their desired skills sitting at home, finding time amidst their busy schedule.
Furthermore, with these online learning platforms, you don't need to pay a tremendous amount of money at once. You are normally required to pay a minimum amount every month, and can entirely drop out whenever you want to. Therefore, online learning platforms are becoming popular.
So, if you have a skill that you can teach, you can join these platforms as a teacher and start earning money.
---
#5. Podcasts
Another great platform getting popular these days is a Podcast. Who would have thought that you could earn money by talking about your favorite stuff?
The way this works is just like YouTube videos. Sponsors and advertisers will contact you and ask you to promote their product. They will offer you money to say their words.
However, for sponsors to find you, you need to find what you want to podcast about. Then you need to grow an audience. Only after that sponsor will contact you, and from there, you will have to make a way to make money from those sponsors.
A lot goes into the whole process of podcasting. Planning the podcast, recording, and then editing. It's easy to start a podcast, but growing the audience is somewhat hard. Therefore, making money through podcasting might not be as easy as Google Adsense, but it's worth the consideration.
---
#6. Selling Books
These days, everything can be done online, even selling books. Although you might have seen that publishing books is closely related to print media, you can do all the works of publishing a book online.
If you think you got what it takes to write a book, then write, publish, and advertise your book online. Some sites will let you print your books without any formal publisher. Amazon is also a great place to sell your books.
---
#7. Lead Sales
Another great source of online income is lead sales. What happens in lead sales is that when a significant number of people come to your website to find something, it is probably because they want something, such as, consultation from you.
At first, you might be able to answer every call, but as the numbers grows, it can become tedious to do so. That's when you forward these people to businesses that are looking for leads in exchange for money.
This way, the company gets a client, you get the money, and the client gets the answer they need—a win-win for everyone.
---
Conclusion
These are just some ways you can earn money online. There are more options out there, which are just as good as these. So, look through them and try out the ones that match your interests the best|
Feel free to mention here any other way to make money online that has worked for you. I am sure somebody else can benefit if we all share the reliable and legit information. Thank you.
---
New to e-commerce? Get more information on how to create a blog and how to start off or step up in affiliate marketing.
Marisa
affiliateresourcesandtools.com