Join a health affiliate program and start making money today. Check out this article to find the 10 best health care affiliate programs.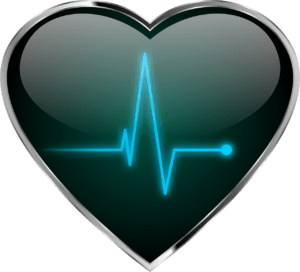 In 2021, we take our health seriously more than ever as we only have one body in this lifetime. If you agree, this might be the perfect niche for you to get behind. Health and Wellness is an enormous industry.
The global health industry is worth around US$ 4.5 trillion. The US alone earned revenue of about US$2,612.0 billion in 2020.
So it is futile to point out that the health industry is growing every day, and it is immensely profitable. If you are considering starting affiliate marketing, this is probably the best bet you will make money.
Not only will you be doing this at home, but it also helps people to get healthier.
But as it a vast industry, selecting a niche or an affiliate program is as tricky as it can get. There are various niches like correcting body shapes, wrong habit correction, health and beauty, weight loss and mental health, etc.
Today we will be making a list of the Top 10 Health Care Affiliate Programs for you to consider. Stick around if you are interested!
Health Care Affiliate Programs
Best Overall
LeadBit
Leadbit is a global affiliate network that operates in about 30 countries. It has various categories, but one of the largest in its health and beauty products under Nutra. These products are for weight loss, breast enlargements, and various other beauty-related issues. They offer affiliate marketers cost per action (CPA) and cost per sale (CPS). To be an affiliate, you have to fill out a form and send a request.
Key Features:
Minimum withdrawal $30.
Payment through wire transfer, capitalist, EPESE, PayPal.
Runner Up
Smart Nora
Smart Nora is an innovative device designed to help people with sleep apnea. It can detect snoring and adjust that person's sleeping position. This device is excellent for that person and for others trying to sleep next to them.
You can be an affiliate for Smart Nora and help around so many people struggling with sleep.
Key Features:
Commission rate at 6% for each sale.
EPC of $227.
Referral period of 30days.
30-night trial offer.
Fitbit
The third spot goes to FitBit for the top 10 list of best health care affiliate programs. Fitbit is a wearable device for fitness and sports. It tracks the activities of the wearer, their sleeping cycles, eating patterns, and step counts.
This device is dominating the market, and becoming an affiliate for this device would be profitable.
Key Features:
Commission rate at 3% per sales.
EPC at $21.37.
Referral period of 15 days.
NutriProfits
NutriProfit is an affiliate program first operated in 2013. They have focused on creating a platform for supplying high-quality food supplements and cosmetics.
They mainly focus on getting people with a good social media presence to promote these products. The affiliates can generate a high conversion rate as these products are of premium quality.
Key Features:
Commission rate at 40% per sale.
Additional commission 20% for returning customers.
Cookie duration for a lifetime.
Just Thrive Probiotic
Just Thrive is a probiotic product that helps make people feel as good inside as on the outside. This brand was founded by a husband and wife with their passion for health and wellness.
This probiotic helps to cleanse all the harmful bacteria from the stomach. Becoming a Just Thrive affiliate would be beneficial for you and your audience.
Key Features:
Commission rate at 10% per sale.
EPC at $160.
Referral period of 180 days.
The Lost Book of Remedies
The Lost Book of Remedies gets the 6th spot for the top 10 list of best health care affiliate programs. This EBook was made for people who have tried and tested all conventional medicines and looked out for a natural alternative.
It is written by Dr Nicole Apelan, and she writes about herbs and plants can reduce many health issues. Many affiliates are making a lot of money from this as it is the best-selling health product on Clickbank.
Key Features:
Commission rate at 75% for the initial sale.
Referral period of 60 days.
Everad
Everad has been in the Nutra market for eight years now. It has built a good level of trust among its affiliates for its best returns on investments (ROI).
Currently, it is operating in 40+ countries. You will earn a premium payout if you join as an affiliate marketer here.
Key Features:
Earn up to $35 per lead.
Timely payments through a convenient method.
MaxBounty
Max Bounty gets the 8th spot for the best health care affiliate programs. It is a cost per action (CPA) affiliate model which will allow you to make money every time you make someone visit their website.
MaxBounty's health and beauty segments have proved to be very profitable for affiliates.
Key Features:
Weekly payments.
Performance bonuses.
Thrive Market
Thrive Market strives to serve organic food to its customers. It promotes healthy living and making good choices regarding your body and wellbeing.
It also makes beauty products, supplements, wine, and so much more. You will be earning a lucrative offer if you join their affiliate program.
Key Features:
Commission at $40 for each sign-up for a paid subscription.
Referral period of 14 days.
Free first-month membership.
My Green Mattress
My Green Mattress takes the last spot for the top 10 list of best health care affiliate programs. You will be promoting an opportunity to sleep peacefully to your audience on a mattress made with organic ingredients. The commission rate is pretty good too!
Key Features:
Commission rate at 5%.
Referral period of 45 days.
Conclusion
That's the top 10 list of Health Care Affiliate Programs. Health and Wellness is definitely a profitable niche. You can't go wrong if you step as an affiliate marketer in this field.
Decide which niche sparks your attention, and you will be more passionate about it. Sign up as an affiliate for one of these programs and get started today!
Good luck!
Would you like to get started in affiliate marketing and create your own online business? Learn how to create your first blog for FREE with the PROs. Join the No.1 learning platform and start for FREE. No Scams. More info here