Many training courses for affiliate marketers claim to be the best, and you may be wondering if Wealthy Affiliate is good value for your money! Let´s have a look at what the platform can offer you. In the Wealthy Affiliate Review below, I will give you as much information as possible so that you can decide if Wealthy Affiliate is the program you are looking for.
Wealthy Affiliate is an all-in-one Online Marketing Platform where you can access all the required resources and tools, as well as the continued training in Affiliate Marketing to be able to start building your own business online.
To begin with, I´m going to answer a question everyone seems to be curious about, which is: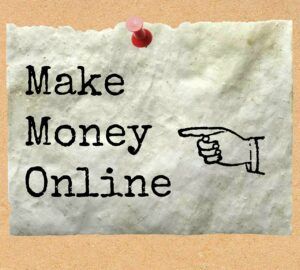 Can You Really Make Money with Wealthy Affiliate?
The short answer is, YES.
However, you need to work hard and be consistent with your work, especially at the beginning, until you set up your website and create content.
So be prepared to change your mindset.
Think of building a new business of your own, and the dedication required to succeed.
In this honest Wealthy Affiliate review, you will know exactly what Wealthy Affiliate is, how it works, and what is included in the program. No frills, no scams!
Check out the video below about How You Can Benefit From Wealthy Affiliate.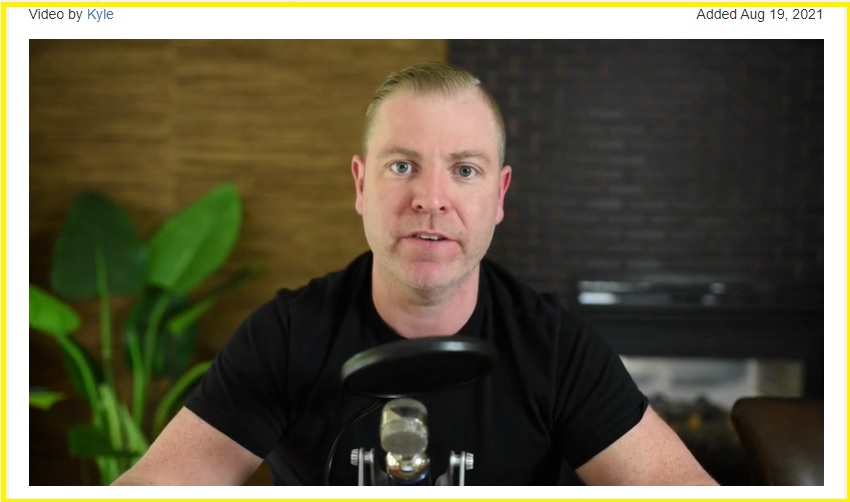 Now, let´s look into some more details:
Today I will tell you why I do recommend Wealthy Affiliate.
---
What is Wealthy Affiliate?
Define Wealthy Affiliate
Wealthy Affiliate is an outstanding educational and training platform, where you can create your website or blog from scratch, with the tools available within and also with the help of the Community.
Whilst learning you are starting the online business journey.
The platform caters to different levels of affiliates: whether you are just getting started, or have some level of experience in Affiliate Marketing.
About Wealthy Affiliate
Wealthy Affiliate Platform
wealthyaffiliate.com
Founded in 2004 by
Kyle Loudon & Carson Lim
Training
*****
Support
*****
Community Interaction
****
Website building, Hosting,
Keyword Research Tools
*****
IF YOU ALREADY WANT TO JUMP IN AND FIND OUT MORE ABOUT THE WEALTHY AFFILIATE PLATFORM, YOU CAN DO SO HERE
---
Membership Options
What do YOU get with the Free Membership | ZERO COST at Wealthy Affiliate?
This will be your starter pack if right now you decide to take the decision to start a new lifestyle, sign up, and find out what Wealthy Affiliate is about.
Access to the Platform, is fully secure and spam-free.
Responsive; can be accessed from your desktop, laptop, tablet, or mobile phone.
Possibility to create ONE free website/blog,
State-of-the-art, fast, secure, and reliable hosting.
Interaction with the Community and live help during the 1st 7 days.
Beginners Training Course, completely free. NO SCAM
Premium Wealthy Affiliate Membership – The Advantages
So you are a basic member with Wealthy Affiliate and are wondering if you should take THE PLUNGE, INVEST IN YOURSELF, and GO PREMIUM. The following list of additional resources is included in the Premium Wealthy Affiliate Membership (in addition to what you get as a Starter member already mentioned in the six points above):
Free .com Domain (14 USD value).
100 community credits that you can use within the platform.
Video tutorials, classroom training, and courses.
Access to Site Support, where you can get answers to your queries 24h/7d.
Interaction with the Community (more than 1 million people, the majority active).
Viewing and participating in the weekly live video webinars.
Personal mentorship.
Jaaxy keyword tool (worth 19 USD/ month).
Live chat for any quick help or advice.
Access to other successful, experienced, and wealthy affiliates,
Free hosting for your website and up to 10 websites (100 USD/month value) of your own with unlimited email accounts.
What is New At Wealthy Affiliate in 2021?
As of 03 November 2020, Wealthy Affiliate added a New Premium Plus category, which is basically a bundle of products put together for the PROs who want to take their business to the next level.
Note: Wealthy Affiliate is NOT a Pyramid Scheme. They have a 2-tier membership, Premium & Premium Plus.
Wealthy Affiliate is known to be a game changer for beginners and intermediate affiliate marketing students. With the New Premium Plus membership, even experienced affiliates will benefit from the new tutorials made by wealthy and experienced affiliate members for similarly minded affiliates.
These are some of the features included in the Wealthy Affiliate Premium Plus membership:
Two free domains (28 USD value)
More hosting space for up to 50 websites per member (500 USD /month value)
Jaxxy Enterprise – a powerful keyword research tool (worth 99 USD/month) that gives similar results to the famous ahrefs tool.
200 expert classes (these alone may cost $$$ of dollars)
Other services that would be available only to Premium Plus members
Is It Worth Paying Yearly Premium Membership at Wealthy Affiliate?
TIP: Yearly Premium Membership saves you 93 USD. That brings the total price down to a mere 1.35 USD per day (the price of a daily coffee).
Here is a comparison chart BETWEEN Starter & Premium Membership, for your easy reference
---
What can the Wealthy Affiliate Platform offer you besides the membership?
Active and Caring Community – Where Even the Owners Get Involved
Yes, this is so true. Wealthy Affiliate is owned by Kyle & Carson, and they have created a successful platform since 2004 with a great network among its members.
For the majority of the courses you find online you have to make do by yourself. With the community here at Wealthy Affiliate, you can find help whenever you need it; meaning that you can work on your site at your leisure and shout for help when the need arises.
Members come from all walks of life and expertise and from all around the world. Isn´t that fun!!
The community will give you a hand also when you are freaking out on ´What I should do next? ´ Or simply when in doubt and need some encouragement. I find it very interesting to read what others have to say, that way I am always learning something new.
Yes, Kyle and Carson at Wealthy Affiliate Are Around WATCHING & HELPING YOU
An exception to the norm when it comes to big companies and their CEOs: If you ever worked for a big multinational company, you normally get to see the big bosses at special yearly events, perhaps seeing them giving a speech, and maybe you will never get to say a word to them or share your opinion about the job or the company.
Here at Wealthy Affiliate, you can actually receive emails and also have the possibility to chat or directly get in contact with the owners. They are present and for real, and are accessible within the same platform. I think this is very positive and says a lot about the owners since they are constantly listening to your queries and care enough to interact with the members. Besides, they are continuously improving the platform and the training for YOU.
---
How do YOU Make Money with Wealthy Affiliate? The Golden Question
Here are some ways you can money with Wealthy Affiliate;
1. You can create your own niche site and add related affiliate links to promote products and services of your choice, and get a commission on sales.
The 4 steps to creating a niche website are:
Choose a niche of your interest
Get traffic and attract visitors
Make money online
2. You can build a make money online (MMO) site and promote Wealthy Affiliate as an affiliate and make good commissions. There is a Wealthy Affiliate Bootcamp within the Platform where you can learn how to promote Wealthy Affiliate and make a full-time income.
Here are some calculations of what you can earn:
| Referrals p/day | Upgrade Rate | Avg. Membership | Earnings p/month |
| --- | --- | --- | --- |
| 2 | 12% | 6 | 1053 USD |
| 5 | 12% | 4 | 1458 USD |
| 25 | 12% | 6 | 11,592 USD |
Earning Scenarios Promoting Wealthy Affiliate
And that is not all!
You may achieve enough referrals and get invited to the Las Vegas Super Affiliate Conference and hang out with Kyle and Carson of Wealthy Affiliate and the successful members.
3. When you gain knowledge and experience and feel confident creating a website in less than 30 mins, you can then outsource your services. Contact businesses in your local area or online, and start creating websites for them. You can also offer your services as a social media marketer.
4. Should you have your own product, you can create an online shop and start selling,
How Long Does it Take to be Successful?
There are heaps of success stories within the Community of Wealthy Affiliates. It all depends on the niche you select, the time you dedicate to work on your site, the affiliate programs you join and promote, etc.

It can take as little as 3 months or even 6 months to earn your first money, but when you start having traffic, get ranked, and become an authority, this is when you start making real passive income.
---
Who is Wealthy Affiliate for?
Hard workers who believe in themselves and are persistent in whatever they do
Long-term business solution seekers
Novices who are starting from scratch as you get a step by step guidance (written and video)
A Non-tech savvy; the course is beginners friendly and easy to follow
Very good to learn SEO (Search Engine Optimization) and how to obtain Google organic traffic
You can also join Wealthy Affiliate if you are already experienced and have your own business. There is a lot of interaction within the community and it can be a good networking base for you, where you can learn and exchange business ideas and chat with already successful members. Besides, you will have support 24/7 and there is continued training available.
Who is Wealthy Affiliate NOT for?
If you are after a get-rich-quick method, then you are definitely headed to the wrong place and I recommend you look elsewhere. Wealthy Affiliate is not for you. Please do NOT waste your valuable time over here.
Wealthy Affiliate Membership: Starting Up for FREE
One thing I like about membership is that you can join Wealthy Affiliate for FREE. There is really no risk to take and at no point is the system going to ask you for payment or credit card details at the initial stages.
This way you can check the platform and see what it offers you. There is no better way than checking a product out yourself.
You do not have to worry about claiming your money back as you are not paying anything upfront.
---
The Wealthy Affiliate Pricing Options
How much does it cost to join Wealthy Affiliate? Here are the prices:
| MEMBERSHIP OPTIONS | PRICES |
| --- | --- |
| JOINING MEMBERSHIP | FREE OF CHARGE |
| Premium Membership | 49 USD p/month or 495 USD yearly (93 USD savings) |
| Premium Plus Membership | 99 USD p/month or 995 USD yearly (193 USD savings) |
How do You Join Wealthy Affiliate? And where do YOU Start as a Member?
You sign up and become a Wealthy Affiliate starter member for FREE.
Do the 1st 10 lessons where you can create and build your own fully secure & free website in a few easy steps (always with support from the members, though it is manageable by just following the step-by-step initial course).
During the 1st 7 days, you are made an offer to upgrade for a special price. You can opt to take the offer or continue experimenting on your free website.
If you are serious about wanting to create your own ebusiness, most probably you will opt for premium pretty soon after finishing the starter course. However, I suggest you take your time to discover the platform and how it works, as plenty is going on.
---
Benefits of Wealthy Affiliate
Here are 6 ways how I benefit from being a member of Wealthy Affiliate
All in one Platform, training, websites, and hosting in one place.
Live weekly video training, and continued updates on what's new in digital marketing.
Site Support, 24hrs, fast and efficient.
Community support can network and chat with successful members.
A keyword research tool, a powerful tool to spy on competitors, and find niches and keywords.
Pricing is reasonably priced for all services included.
My Final Words
It is possible that you can figure out how to build a website on WordPress on your own, given there is a lot of free information on YouTube. However, you have to be very good at it, since you need to know lots of hacks to succeed and much information out there may be confusing. Having all gathered in one place, with lots of help from the community and technical support, surely makes your life easier, especially if you are non-tech savvy like me.

What I really like about the Wealthy Affiliate training is that you can implement what you learn immediately. After each lesson, you are given tasks to carry out, and you can practice what you learned right away.
The other benefit is to have all the tools required to build your online business, all in one place.
I may be one of the lucky ones to find one of the best courses on the market, nearly on the first try. I had only signed up with one other affiliate training company before joining WA, and back then, something just did not feel right.
I am a proud Premium member at Wealthy Affiliate (you can check the niche website I created with the training here, where I also share information on how I joined Wealthy Affiliate)
So I simply decided it was not for me.
The other affiliate training company is called Six Figure Mentors (SFM), and after going through the initial course, I decided it was not for me. However, I think they also have excellent training material and offer great training. It is fair to mention that they refunded the money back when canceling the membership within 30 days of signing up.
I go with my gut instinct, and when I joined Wealthy Affiliate, I knew immediately this is the platform I was looking for.
Only a small nº of people succeed because they believe in themselves and take that first step to achieve success. If you are willing to work hard, achieve goals, and attain results, I encourage you to sign up TODAY. This is your personal investment. What you learn stays with you and once you get the hang of it you only have to rinse and repeat. You can procrastinate NOW but make sure you DO IT later. Take action and be your own future boss.
Good LUCK & hope to see you on the inside!
Disclosure: This post contains affiliate links. For more information please see my disclosure here